TRINIDAD RIZAL: The Custodian of the Hero's Greatest Poem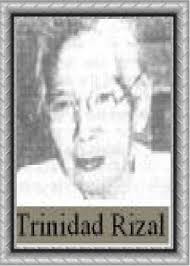 © 2013 by
Jensen DG. Mañebog
Trinidad Rizal
(1868-1951) or 'Trining' was the tenth child and the custodian of Rizal's last and greatest poem.
In March 1886, Jose wrote to Trining describing how the German women were serious in studying. He thus advised her: "now that you are still young and you have time to learn, it is necessary that you study by reading and reading attentively." Perhaps sensing that studying is not Trinidad's thing, Jose continued, "It is a pity that you allow yourself to be dominated by laziness when it takes so little effort to shake it off. It is enough to form only the habit of study and later everything goes by itself." Four years later, Trining surprised Jose by writing him, "Dearest Brother: I left the College two years, one month and a half ago."
In August 1893, Trinidad, along with their mother, joined Rizal in Dapitan and resided with him in his casa cuadrada (square house). It is said that Trinidad had once planned Rizal's escape from his exile. In January 1896, Jose invited Trinidad to return to Dapitan. Jose though had one hesitation: "The difficulty is, whom are you going to marry here? The town is lonely still, for there is almost no one."
Trining once wrote to Jose: "I have read your letter to our brother Paciano in which you asked how I'm getting along with Señora Panggoy. Thank God we are getting along well and we live together peacefully." Never married, Trinidadand Josefa lived together until their deaths.
Right before Jose's execution, Trinidad and their mother visited him in the Fort Santiago prison cell. As they were leaving, Jose handed over to Trining an alcohol cooking stove, a gift from the Pardo de Taveras, whispering to her in a language which the guards could not understand, "There is something in it." That 'something' was Rizal's elegy now known as "Mi Ultimo Adios."Like Josefa and two nieces, Trinidad joined the Katipunan after Rizal's death.
In 1883, Trining was in bed for five months, from April to August, being sick with intermittent fever—that kind which rises and falls and then returns, occurring in diseases such as malaria. Astonishingly however, she was the last of the family to die.(
© 2013 by Jensen DG. Mañebog)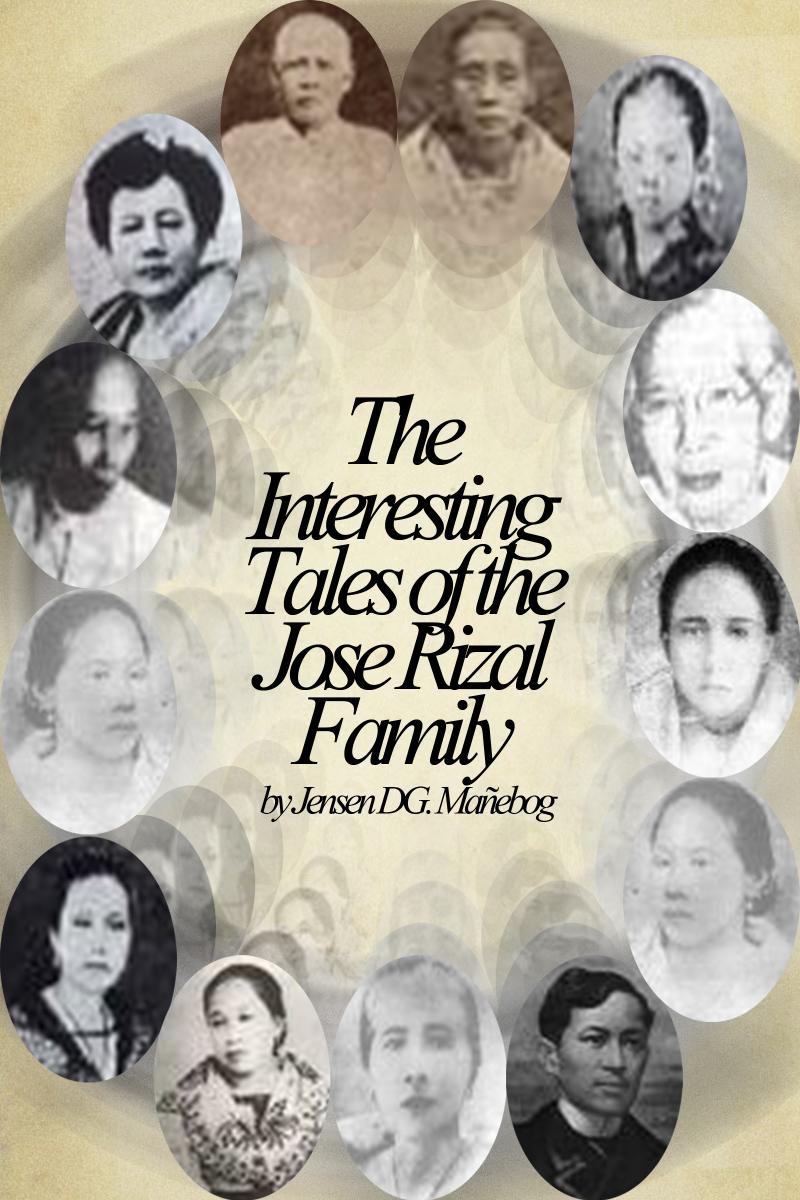 Jensen DG. Mañebog
, the contributor, is a book author and professorial lecturer in the graduate school of a state university in Metro Manila. His unique affordable e-books on Rizal (available online) comprehensively tackle, among others, the respective life of Rizal's parents, siblings, co-heroes, and girlfriends. (e-mail:
jensenismo@gmail.com)
NOTE
To leave comments, click first the 'Like' button above (if you have not clicked yet).
Use the 'Share' button below or the 'Send' button above to invite friends to read this article.
TAGS: Jose Rizal, Trinidad Rizal, Mi Ultimo Adios, Rizal's Sisters/Siblings, History, Philippine Studies, Filipino Heroes
Try our SEARCH ENGINE (upper right section) for your RESEARCH and other interesting entries.