Segunda Katigbak: Jose Rizal's First Love
She was Jose Rizal's "puppy love" and with her the hero was believed to have had "love at first sight".
Rizal was 16 years old when one Sunday in 1887 he paid visit to his maternal grandmother in Trozo, Manila and there met, among others, Segunda Katigbak, a two-year-younger-than-him 'colegiala'. In his 'Memorias de Un Estudiante de Manila', Rizal graphically described her as a short lady with "eloquent eyes, rosy cheeks, and smile that reveals very beautiful teeth". Mariano Katigbak, Segunda's brother and Rizal's classmate who was also in the house, probably had no idea that his friend had been experiencing "a love at first sight" being bewitched by his alluring sister.
During the 1880s, the Katigbaks of Batangas were known for their successful and very lucrative coffee industry. When Jose met Segunda, she was at the time a boarding student of La Concordia College where Rizal's sister Olympia was also studying. Jose and Segunda got to know each other more intimately as his visits to his sister Olympia (or rather to his love interest Segunda) in La Concordia surprisingly became more frequent.
How could Rizal forget that incident when he was urged by other acquaintances and conformed to make a pencil sketch of Segunda? "From time to time", he later recorded in his diary, "she looked at me, and I blushed." When Segunda one day gave him a white artificial rose she had made herself at school, he gave her in exchange that pencil sketch he had drawn of her.
In hindsight, we can submit that Rizal was somewhat clueless and naïve. As in the song "Paper Roses," the artificial flower was perhaps Segunda's way of insinuating that their affection was hopeless from the very start. The 'rumor' that she had been engaged to be married to a fellow-townsman, Manuel Luz, even before she met Pepe, was all along true. Rizal's discovery of the real score later was probably his major reason, being a man of delicadeza, why he did not propose to her, more than his being 'torpe' or a reluctant lover.
It was also at La Concordia where the young lovers talked to each other for the last time. It was a romantic day in December 1877 when the confused Rizal came to see the ever-hopeful Segunda. Rizal said goodbye because he would spend his New Year vacation in his hometown starting the following day. Segunda replied that she was also going home to Lipa a day later. She then maintained silence, perhaps giving Rizal enough opportunity to say anything romantic, especially that sweetest tri-syllabic pronouncement which a lover would want to hear from a beloved. To her surprise, Rizal indeed uttered a three-syllable statement. The young Rizal said, "Well, good-bye" (which is virtually equivalent to today's cold text message "Ah ok" plus a smiley). "Anyway—I'll see you when you pass Calamba on your way to Lipa", he nevertheless promised.
Rizal went home to Calamba and woke up the following day determined to fulfill his promise to Segunda. The steamer carrying Segunda anchored in Biñan so Jose saddled his white horse to wait at the road. When Segunda's carromata passed by, she smiled and waved her handkerchief to him. Initially wanting to follow, Rizal at the last minute turned his horse around and decided to ride home instead. That incident marked the end of everything between the young lovers.
Segunda returned to Batangas and in due time married Don Manuel Luz y Metra who also hailed from a prominent family in Batangas. Segunda's husband was actually the nephew of her maternal grandmother.
The Luz-Katigbak ancestral house called 'Casa de Segunda', an old 'bahay-na-bato' which survived the World War II bombings, still exists today in Lipa on a street ironically named 'Calle Rizal'. The house was restored as a vacation house and later turned into a private museum. The sportscaster Chino Trinidad, a descendant of Segunda and Manuel, once related in a TV interview that Rizal had gone to 'Casa de Segunda", played chess and lost to his Lolo Manuel. The historic house has been declared a National Heritage house in 1996 by the National Historical Commission. (© 2013 by Jensen DG. Mañebog)

The author's e-book on Jose Rizal's love life
Rizal's Life, Works, and Writings: Online Syllabus and Articles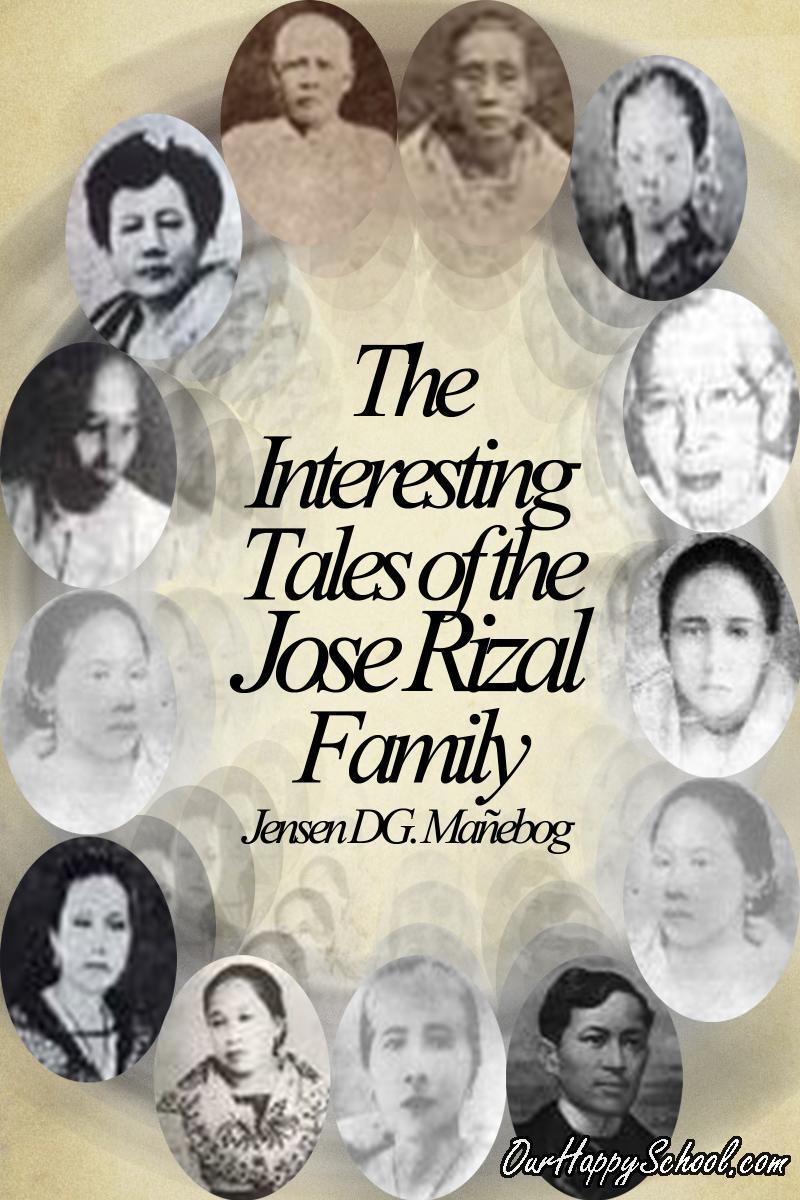 Jensen DG. Mañebog
, the contributor, is a book author and professorial lecturer in the graduate school of a state university in Metro Manila. His unique e-books on Rizal (available online) comprehensively tackle, among others, the respective life of Rizal's parents, siblings, co-heroes, and girlfriends. (e-mail:
jensenismo@gmail.com)
NOTE
To leave comments, click first the 'Like' button above (if you have not clicked yet).
Use the 'Share' button below or the 'Send' button above to invite friends to read this article.
Try our SEARCH ENGINE (upper right section) for your RESEARCH and other interesting entries.