OYMPIA RIZAL: The Sister Whom the Hero Loves to Tease
Olympia Rizal
(1855-1887) is the fourth child in the Rizal family. Jose loved to tease her, sometimes good-humoredly describing her as his stout sister.
Jose's first love, Segunda Katigbak, was Olimpia's schoolmate at the La Concordia College. Rizal confided to Olympia about Segunda and the sister willingly served as the mediator between the two teenage lovers. It was thus unclear whether it was Olympia or Segunda whom Jose was frequently visiting at La Concordia at the time.
Olympia married Silvestre Ubaldo, a telegraph operator from Manila. The couple perhapshad no permanent address for they would stay wherever Silvestre was assigned as telegraph operator. In one of Jose's letters to his other sisters in Calamba, he wrote, "Is Sra. Ipia (Señora Olympia) there already? Do her eyes still become small when she laughs?"
Wherever Olympia and Silvestre were, they corresponded with Jose, telling him updates about the family, like about their son Aristeo. While in Bulacan in October 1882, Olympia wrote Jose about Saturnina's giving birth and the cholera epidemic in Bulacan and Laguna. Perhaps missing her brother, she asked Rizal to try to come home as soon as possible. In January the next year, Ubaldo and Olympia wrote Jose about the ten Baliwag silk handkerchiefs they sent for his birthday and the unpleasant reactions of friars to Rizal's article in the Diariong Tagalog.
In a letter dated June 12, 1885, Olympia asked Jose to write the priest Federico Faura to transfer them back to Calamba. The loving brother thus wrote to P. Faura and Sr. Barrantes on June 28, 1885 requesting them to work for the transfer of his brother-in-law from Albay where the latter was assigned.
In March 1887, Olympia informed Jose that her husband was assigned in Manila and that their parents were in good health. Paradoxically, Olympia died of hemorrhage while giving birth on September that same year—an event that spoiled Rizal's homecoming. Interestingly, about three years before her death, in Jose's letter to his parents where he talked about the student agitation in Madrid and the condition of the sugar trade, he all of a sudden asked about the condition of Olympia who was then expecting. He even joked about her being a mother, "If her habits haven't changed yet, I fear very much for the skin of that boy: How many pinchings he will get."
Like Jose's other in-laws, Olympia's husband did not escape the Spaniards' persecution. With Paciano, Ubaldo was deported to Mindoro because of the Calamba agrarian trouble. In December 1891, he nonetheless escaped from further oppression in the Philippines and arrived at Hong Kong with Paciano and Don Francisco to join Dr. Rizal there.(© 2013 by Jensen DG. Mañebog)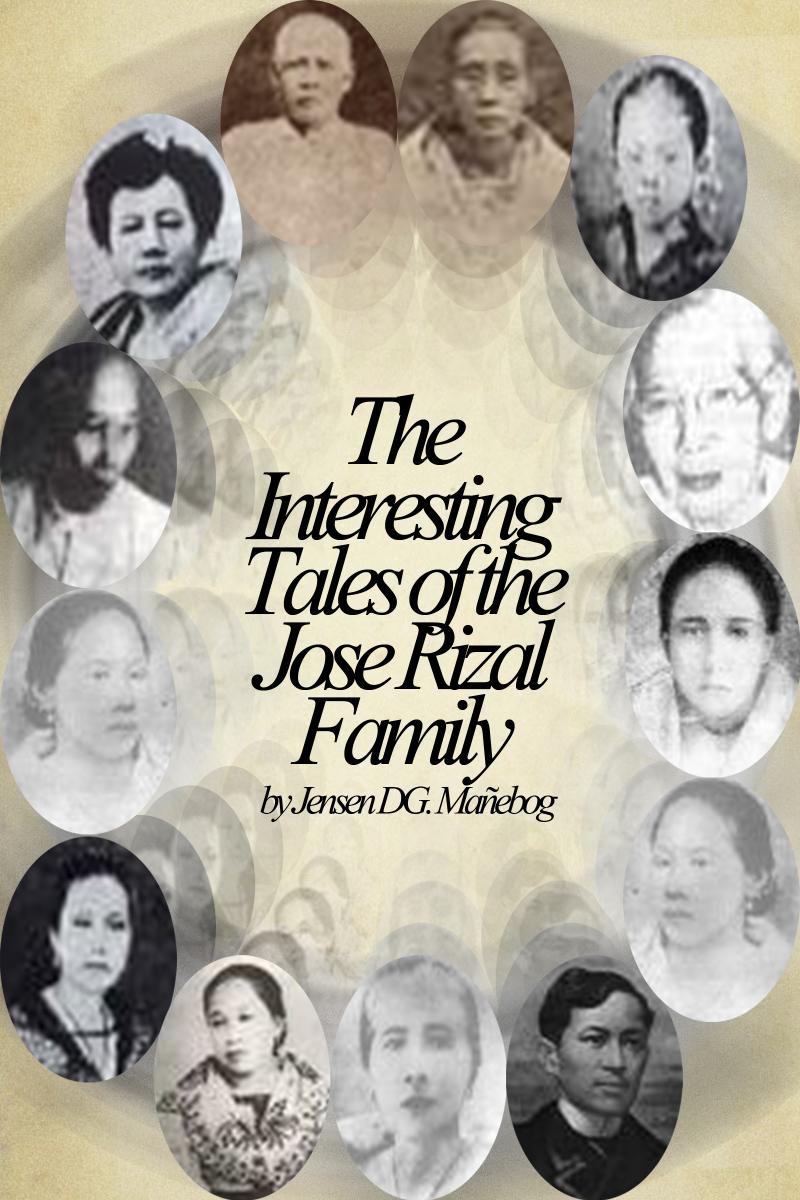 Jensen DG. Mañebog, the contributor, is a book author and professorial lecturer in the graduate school of a state university in Metro Manila. His unique affordable e-books on Rizal (available online) comprehensively tackle, among others, the respective life of Rizal's parents, siblings, co-heroes, and girlfriends. (e-mail:
jensenismo@gmail.com)
NOTE
To leave comments, click first the 'Like' button above (if you have not clicked yet).
Use the 'Share' button below or the 'Send' button above to invite friends to read this article.
TAGS: Jose Rizal, Olympia Rizal, Olimpia Rizal, Rizal's Sister, History, Philippine Studies, Filipino Heroes
Try our SEARCH ENGINE (upper right section) for your RESEARCH and other interesting entries.